Hi Ladies!
After years of searching for the best hair dye colors, I figured a lot of us on here would be qualified to try to compile a list of the hair dye brands and color names that we've had the best luck with for specific colors! (I apologize in advance if there's already a list like this--I know people have asked about specific colors before and I can never get the search to work)
Let's try to get everyone's input for
*Best Red(s)=
*Best Orange(s)=
*Best Yellow(s)=
*Best Green(s)=
*Best Blue(s)=
*Best Turquoise(s)=
*Best Purple(s)=
*Best Pink(s)=
*Best Magenta(s)=
*Best Black(s)=
And since hair dyes are different for everyone, we'll likely end up with several suggestions for each category, which is great!
So here are my contributions:
*Best Red= "Wild Red" by Beyond the Zone Color Jamz available @ Sally's Beauty Supply (just be sure to not get the "Candy Apple Red" if you really want red--it's more deep pink and washes out really easily)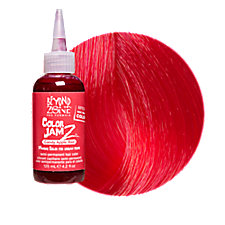 *Best Blue= "After Midnight Blue" by Manic Panic available @ Sally's Beauty Supply (starts as a really nice deep blue and every shade as it washes it is a great blue)
*Best Green= "Spring Green" by Directions available online or @ FashionNation in Denver, CO (sorry guys, I know you can google it though!)