Okay, so teaching someone how to knit can be really difficult, and I'm going to try my best to give a good photo tutorial...if you have any questions at all or need clarification, let me know...other knitters can add on to my explanation as well.
What you'll need!
Yarn (if you're a beginner, try a non chunky one--aka NOT the kind I used.)
Needles (Mine are bamboo size 10.5...the average size is around 8ish.)
1. Casting On
Take the end of the your yarn, and start holding it in your hand like this: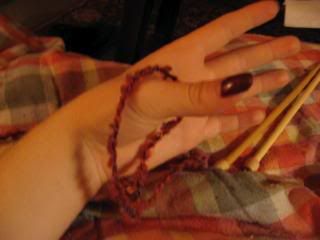 with the short end closer to your palm.
Then move the short end in between your index and middle finger: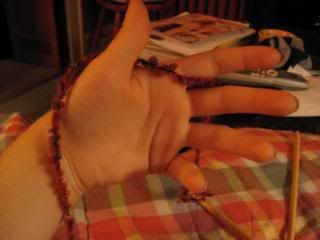 And then grab the long end with your ring and pinky finger.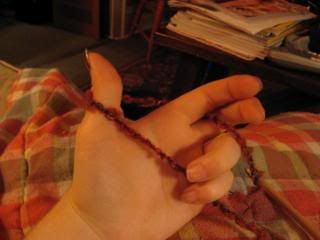 Next, take your needle and put it under the first string and over the second.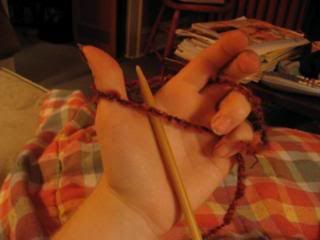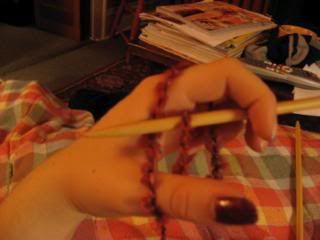 Then bring your needle under both strings, in between the strings and that space between your thumb and index finger.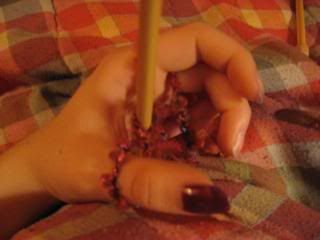 Then pull it off.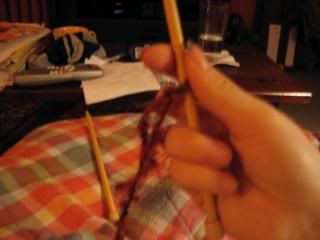 Your first stitch will most likely just look like you twisted the yarn around the needle once, and that's okay.
Repeat the above steps until you have the desired amount of stitches and thus the desired width of your piece. (I suggest starting with a scarf.)