get out your fabric for the outside. i get mine pre-cut into half yard widths because that's the width i prefer to use with this type of bag.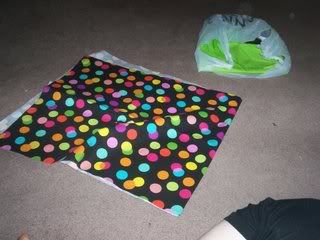 turn your fabric upside and fold the bottom a little over halfway up.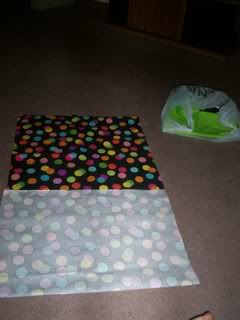 fold the top down so that it overlaps the bottom a little bit.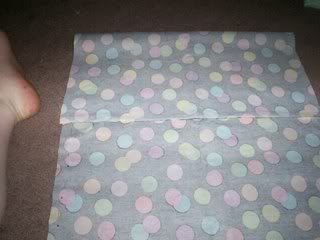 fold down the edges about an inch on either side. and pin the sides down.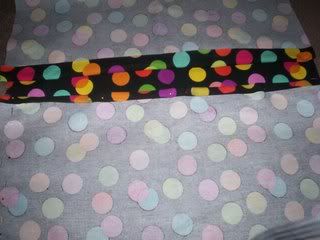 then sew a square all the way around the outside. DO NOT sew the flap up. because you need to turn it right side out.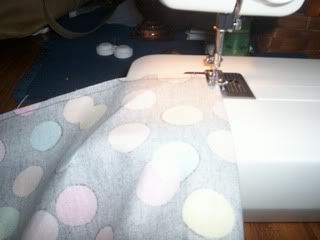 turn the bag right side out.
set that aside and start working on the strap. you'll need two d-rings or rectangular ring things and a strap adjuster . if you can't find a strap adjuster, a belt buckle with the little thing taken off. that's what i had to do.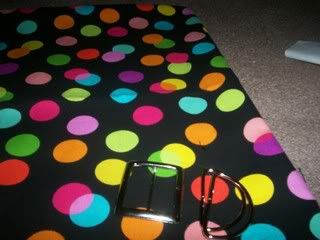 take one end of your strap and feed it through the center part of your adjuster or buckle and pin it.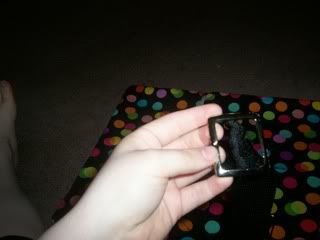 then slide one d-ring over the strap.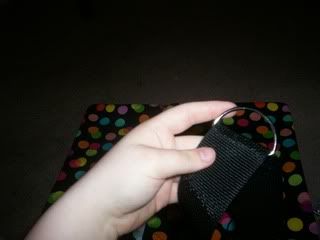 feed the end of the strap back up through the top of the adjuster.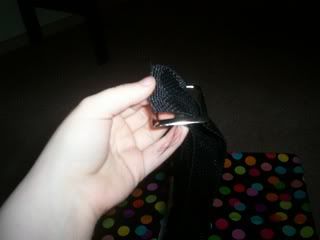 then put the end through the other d-ring. find the length you want and and then pin it. after that, heat up some scissors. i used the stove to do this.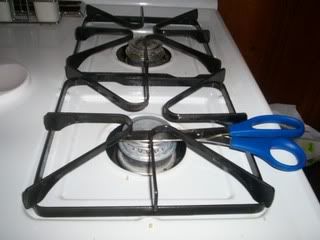 the scissors need to be hot to melt the nylon strap a little so it doesn't fray. you will also need two more small strips of nylon to hold the d-rings to the bag. if you loop them through the ring before you cut the ends with your heated scissors.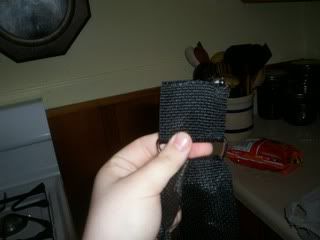 cut all the ends of your straps slowly to ensure that they melt.
then measure out your lining and sew it.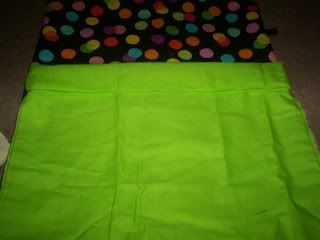 then fold the top of your lining outward and drop it into your bag.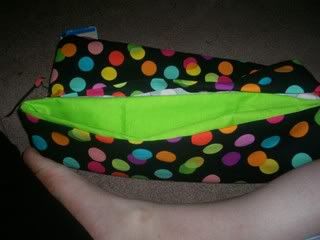 pin your strap attachers to the sides of your bag in between the lining and the outside. then start sewing at one of the straps. backstitch all the way across it at least twice to make sure it's secure.
and sew all the way around repeating the double backstitching at the other strap.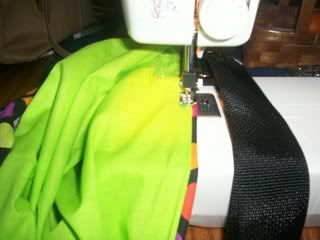 now, sew across where the top flap is still open.
then sew the strap in the two places you have it pinned. i backstitched twice there too.
then trim off all excess threads.
and you have a messenger bag complete with adjustable strap.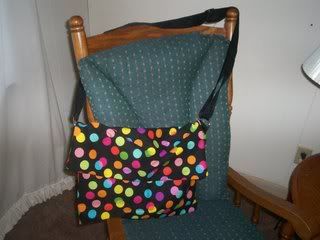 i'm adding velcro and a few decorative buttons to this one before i give it to my roommate for her birthday.